¿What differentiates SuWebJK of others?
To view the video in high definition go directly to Vimeo
Web Manager Service
¿Why is there no culture
update the website?
For companies update their website seems simple, but when doing so seems to become a problem.
In Colombia , the vast majority of SME websites is not updated. And the most fundamental reasons for this are as follows:

- What we gonna get with the update?
- There is no one who make the update.
- We have no material to make a update.
Step by step, we propose solutions to each of these obstacles
Why is it important to update the website?
Keep changes to your website attracts between several benefits:
Usually when a prospective client visit your website, see information that interests he, analyze it, and if it meets his needs he proceeds with the purchase. In the future when he required again the product or service he will seek on the Internet, and new options that he already know, will visit other pages. However, if you updated monthly your website (content, images, information), the customer will visit your site and make it much more common , thus achieving customer loyalty make (brand recall - top of mind) that additional become a strong recommender of your company to his social circle; making others also visit your site more often and making the same as the first but exponentially.
Besides showing a dynamic enterprise, alive; that takes very seriously its presence and paying attention to their customers deserve to be constantly updated with information either, promotions, news.
The company that made ​​the website comes up to us with a charge to make updates.
Generally companies making sites with or without a CMS must charge for uploading new information as it requires to be scheduled, design and adapt the texts, this is understandable, however, to solve this technical problem suggests two things:
Update your site to one that has CMS (Content Management System) and ask your agency that trained in the use of this system whatsoever, to update the site with news, offers and more. But it should evaluate whether the basic knowledge has to do, and over time.
Hiring a monthly program updates your agency or freelance designer. Having a policy service with a monthly fee is much cheaper than paying each information is up Do not believe me? Compare what you pay for in a suitable cell plan and how much you pay with prepaid cards.
We have nothing with which to update.
Unless you have closed your business will always have to update information, for example:
Update the Products / Services catalog.
Share and comment internet information that may be useful to their clients. Articles, photos, publications, and see whatever your customers find it useful.
Photos. If you had an event, it has a new product or a project which made ​​you feel satisfied and you can share it with your future customers. Remember to add a brief description of what is happening in the photo.
Updating the portfolio. Important that you keep your updated daily, preferably with a testimony of his client portfolio.
Promociones.
If you're already done Why not promote them to the place where customers seek? Funny how some small businesses put so much effort and money into a campaign and forget to update your website.
Articles.
If you like to write or is part of their work documenting their progress, publish them, someone is looking for useful information about your business and that you will provide it at the top of your list for hiring.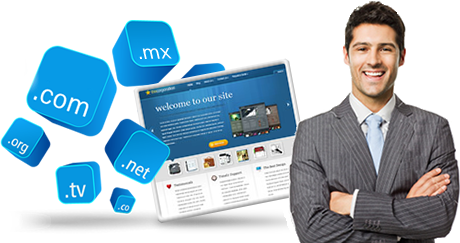 For these and other reasons, we believe in an integrated service that is available to our customers, with simple methods but that in the short and long term to show their effectiveness.
We want our customers to maximize their presence on the Internet, attracting more clients and the loyalty and increasing sales, and growing in general.
WE OFFER YOU AN DIFFERENT SERVICES OPTION:

BASIC SERVICE:
Usted no se preocupa por estar revisando y modificando su página, nosotros usamos nuestro tiempo y conocimiento para ello.

Modificaciones en la página web (Información, contenido, noticias).

Cambios en las imágenes (catálogo de productos).
Envío de correos masivos haciendo llegar sus noticias, promociones, descuentos, novedades, productos nuevos, entre otros. *
Seguimiento a la estrategia comercial definida.
Hacer que se generen más visitas a su página y que aparezca en los primeros lugares en los buscadores de Internet.
Estadísticas de visitas a su página web, y dentro de estas las secciones más visitadas.
Soporte y mantenimiento.

SOCIAL NETWORKS SERVICE:
Además de incluir lo de la anterior;
Actualizamos sus Redes Sociales de acuerdo a la información que nos suministre.
Estaremos pendientes de todo movimiento y contacto con los participantes de sus Redes Sociales. **
* Hasta 1.000 correos mensuales.
** Dos intervenciones mensuales.
REMEMBER, your website is your salesperson more efficient:
It works 24 hours a day, 7 days a week, 365 days a year, weekends and holidays retaining existing customers and attracting new prospects.

Informing about your company, products and services; even from a Smartphone or tablet.

Strengthens the brand and presentation of your company to have online presence, enhancing credibility and creating brand loyalty.

Instantly updated information to your customers and prospects about new products and/or changes.

Reduced advertising and marketing costs with a much higher return positive results.

Gives all possible forms of contact to not miss a single customer.

Best presentation of your company to have corporate email, which is the image of: stability, organization and projection.

The website of a small business can be as or more attractive than a big to compete on an equal company.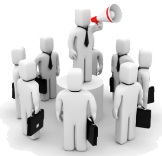 * Hasta 1.000 correos mensuales.
** Dos intervenciones mensuales.